Brisbane vegan: Five common items you didn't know contained animal products
Brisbane vegan: Five common items you didn't know contained animal products
Source: The Courier Mail
THE owner of South Brisbane's first dedicated vegan supermarket has revealed the top five items you didn't know needed to be or could be vegan friendly.
Topping the list was popuar childhood favourite gummy bears, which contain gelatin made by boilling skin, tendons and ligaments.
The insights comes as The Cruelty Free Shop opens its first Queensland shopfront on Melbourne St.
The business is owned by Jessica Bailey who founded the company in 2001 as an online business.
In 2012 she opened her first shop in Sydney and in 2014 opened another in Melbourne.
Bailey said her decision to open a third shopfront came after looking at where the people who were ordering from her website.
"When I looked I saw we had so many people from Brisbane ordering online, it was way more than anywhere else," Bailey said.
"I figured it would make it easier for them it they had somewhere they could actually come and shop in person."
Bailey said it was then about choosing a suburb to open in.
"I did a search of all the places in Brisbane who offer vegan options and there seemed to be this whole cluster around the West End, South Brisbane area — it's just so vegan friendly," she said.
She said the supermarket which also sold clothing, wallets and handbags was about being a one-stop-shop for vegans.
"I just feel like vegans shouldn't have to miss out on trendy stuff as well, we don't all want to be carrying hemp bags," she said.
She said it was about providing a place for people to go to where they did not have to spend hours reading labels and could know everything was vegan friendly.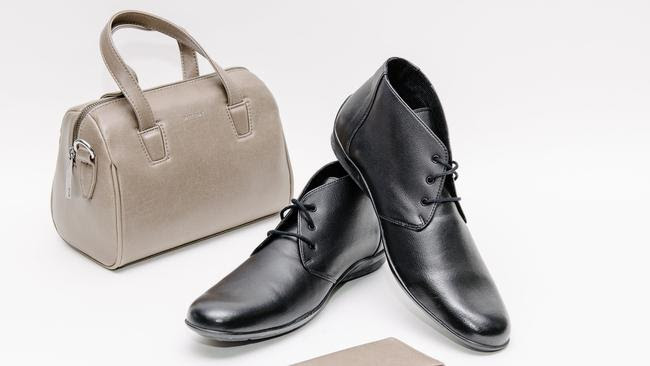 FIVE THINGS YOU DIDN'T KNOW NEEDED TO BE VEGAN
1. Gummy bears - contains gelatine look for plant based alternatives like Eco-Vital
2. Cosmetics - red tones in lipstick and nail polish made from crushed beetles, choose synthetic options, brands include Natio
3. Leather fashion - opt for "pleather", brands include Matt & Nat, Urban Originals, James & Co
4. Cheese - look for options made using coconut oil, soy and nut bases, brands include Botanical Cuisine, Bio Cheese, Daiya, Sprout & Kernel, Tofutti and Vegusto
5. Alcohol - Many white wines are filtered (or clarified) using fish bladders, gelatine or egg whites. Australian wine label, Yalumba is vegan friendly along with Temple Bruer
Sidenote: Honey, derived from bees is also not vegan friendly
The Cruelty Free Shop is at 2/165 Melbourne St, South Brisbane. Visit crueltyfreeshop.com.au